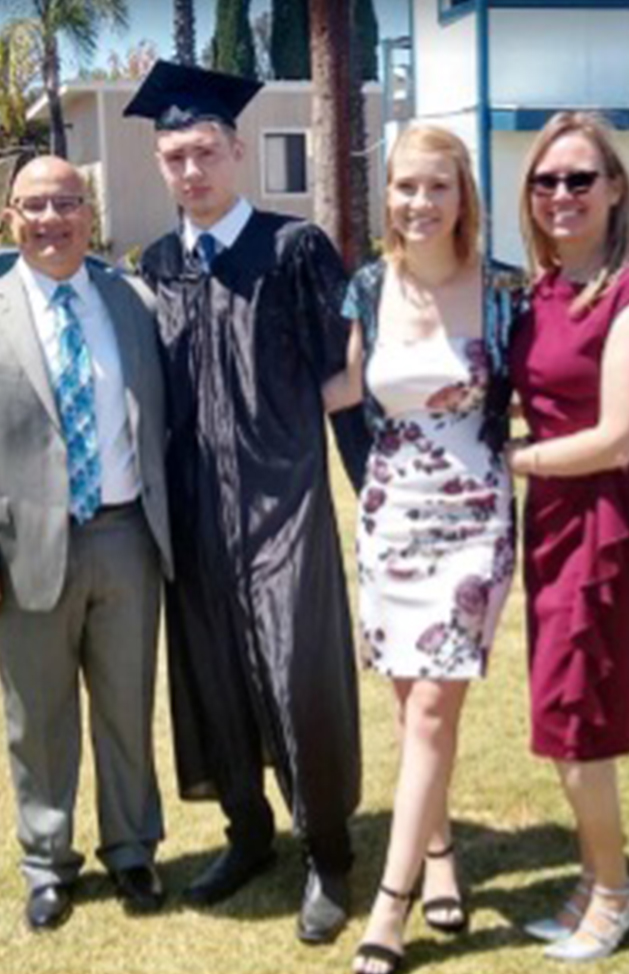 Pastor Jeffrey Duquaine was born and raised in Sturgeon Bay, WI.  He began to study for the public ministry at Dr. Martin Luther College (MLC) in New Ulm, MN.  It was at MLC that he met Heather.  They graduated from MLC in 1997.  She spent a year teaching in Ann Arbor, MI before they married in 1998 at her home church, Grace Lutheran in South St. Paul, MN.
After their wedding, the Duquaines spent a summer serving our mission on the Rosebud Sioux Reservation in Mission, South Dakota and then vicaring at Christ Our Savior in Grand Rapids, MI while Heather worked and taught part-time at the church's preschool.  He then served as a Senior Vicar at Zion Lutheran in South Milwaukee.
On Seminary Assignment Day in May of 2000, the Duquaines were called to Shepherd of the Hills in Duluth, MN where they served until 2004 when he accepted the call to St. John's Lutheran in Lannon, WI.  Heather served one year as their grade school resource teacher.  In 2010, Pastor Duquaine accepted the call to serve at Grace Lutheran in Oshkosh, WI.  Heather served as Grace's resource teacher for 6 years and Kindergarten teacher for one year.  Pastor Duquaine was called to Ascension in Escondido, CA in January 2018 and then to King of Kings in Willoughby, OH in March 2022.  While in Escondido, Heather found her dream job teaching piano lessons.
God has blessed the Duquaines with two children.  Both children now attend Bethany Lutheran College in Mankato, MN.  Maelyn is a 21 year-old junior and Resident Assistant for her dorm.  Noah, a freshman is 19 year-old freshman.
One additional note; the Duquaines have a Shih Tzu/Bichon mix dog, Bella, and a rabbit, Thumper.